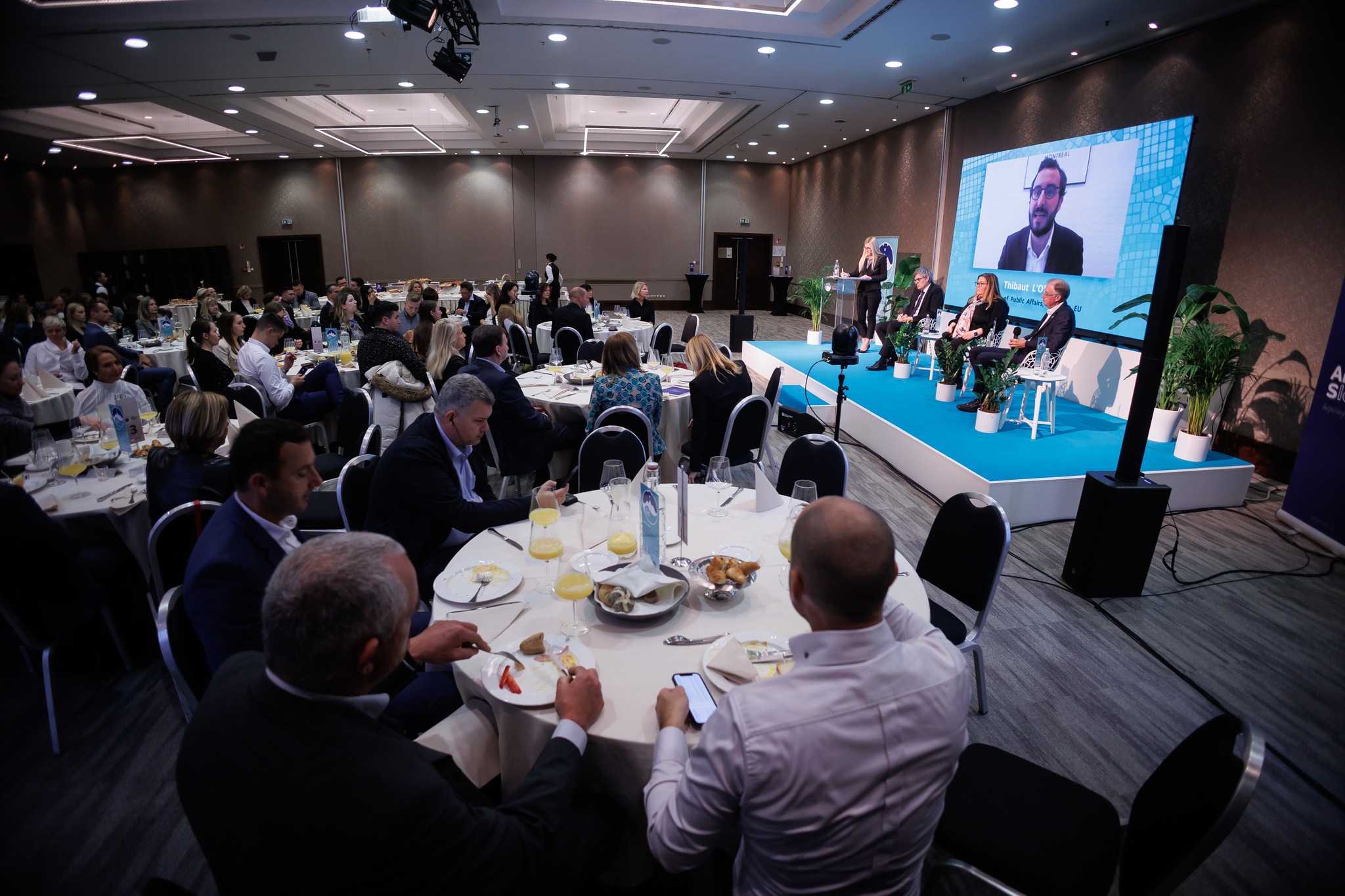 AmCham Business Breakfast
Effecting change requires an open dialogue between the private sector, science, the government, and civil society.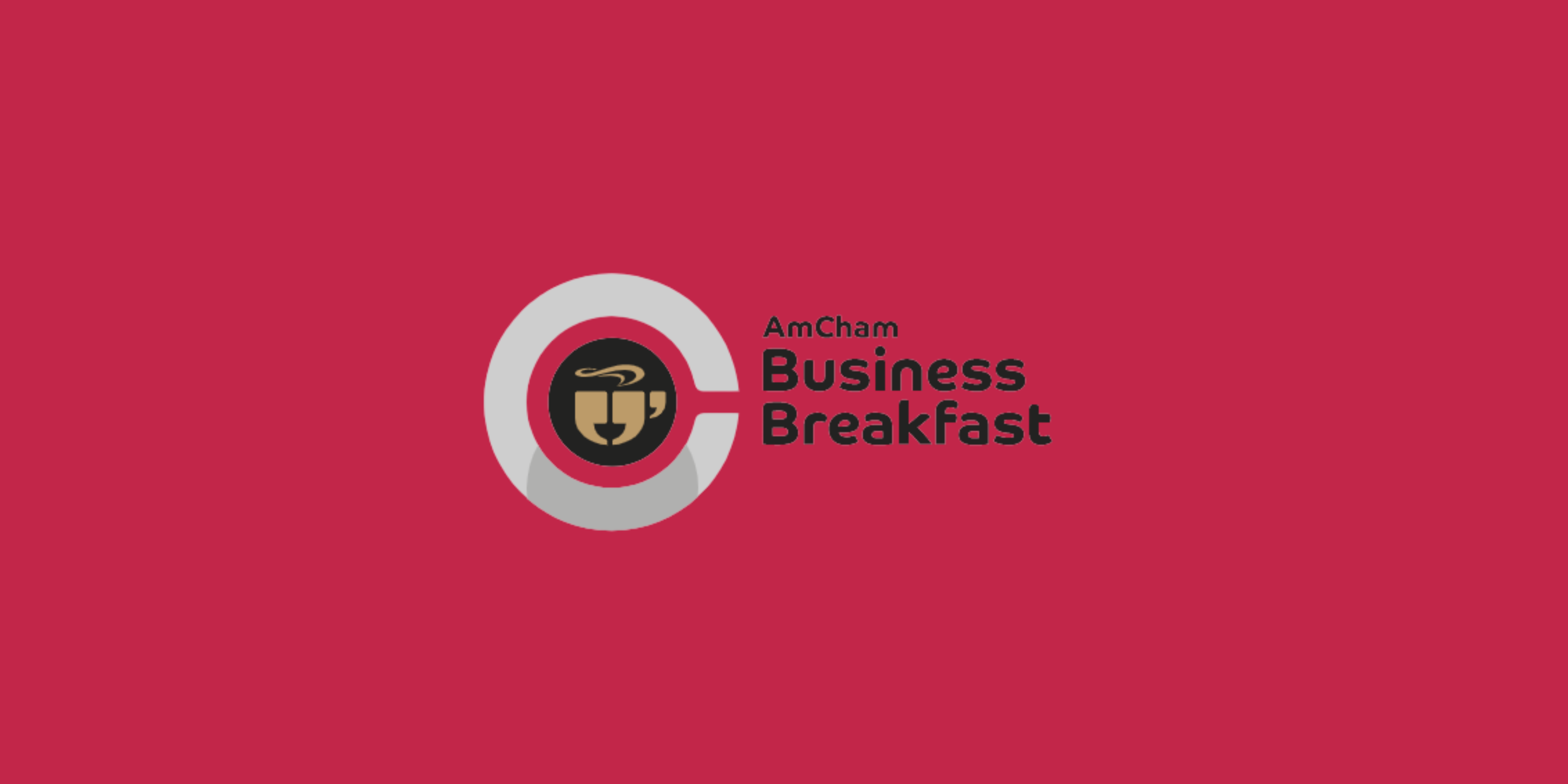 AmCham Business Breakfast
AmCham Business Breakfast is a resounding monthly meeting that draws business circles, diplomats, decision-makers, and media representatives. Our guests are not just speakers but change-makers, which is why we engage them in conversations about important topics at AmCham Business Breakfast.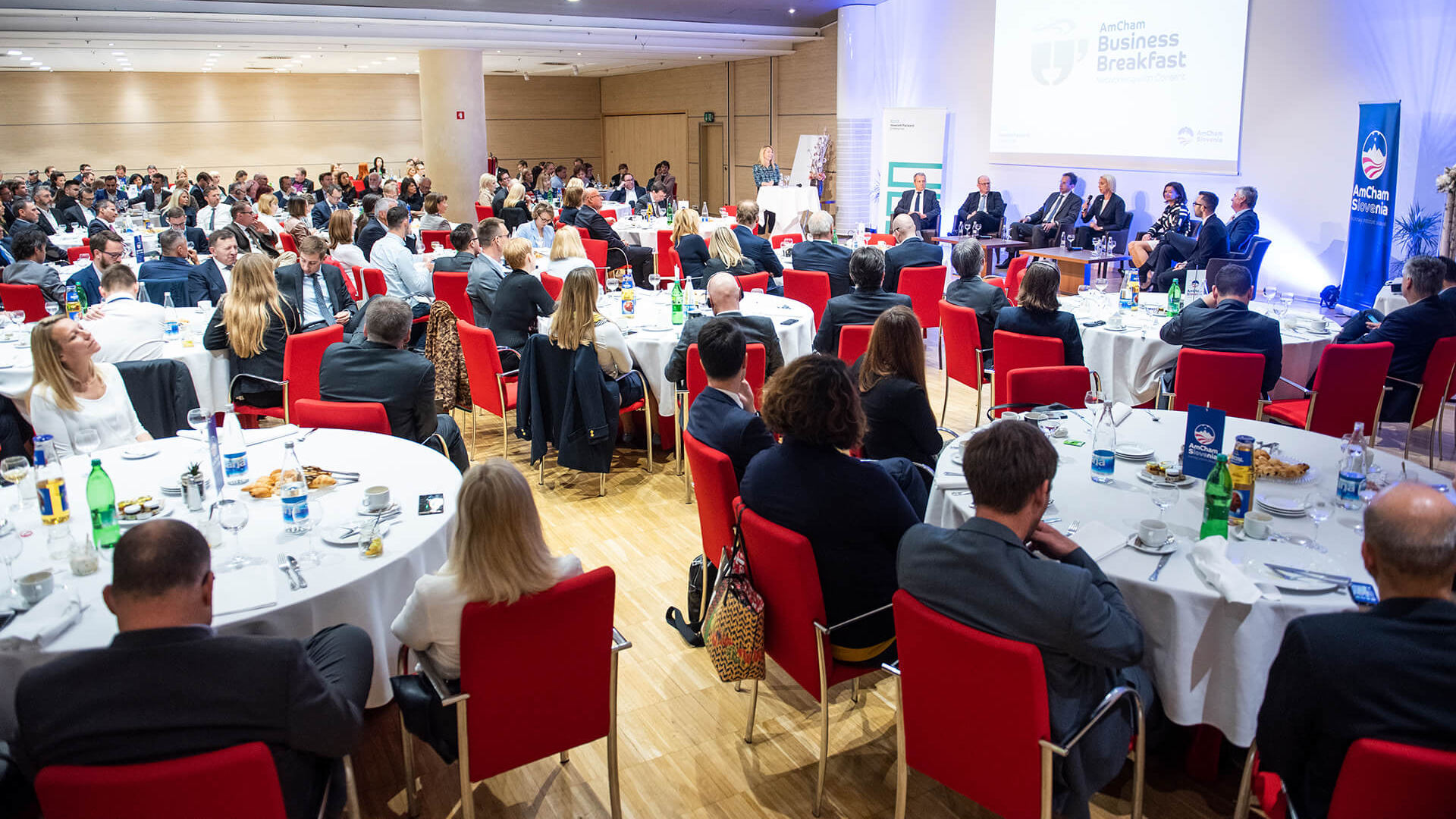 Face-offs for differing opinions
We offer content in a different, positive way, through dialogue and conversation, and the interaction of differing opinions. We address pressing issues, provide information, and exchange good business practices. At the same time, these events serve as an excellent opportunity to broaden opportunities and know-how.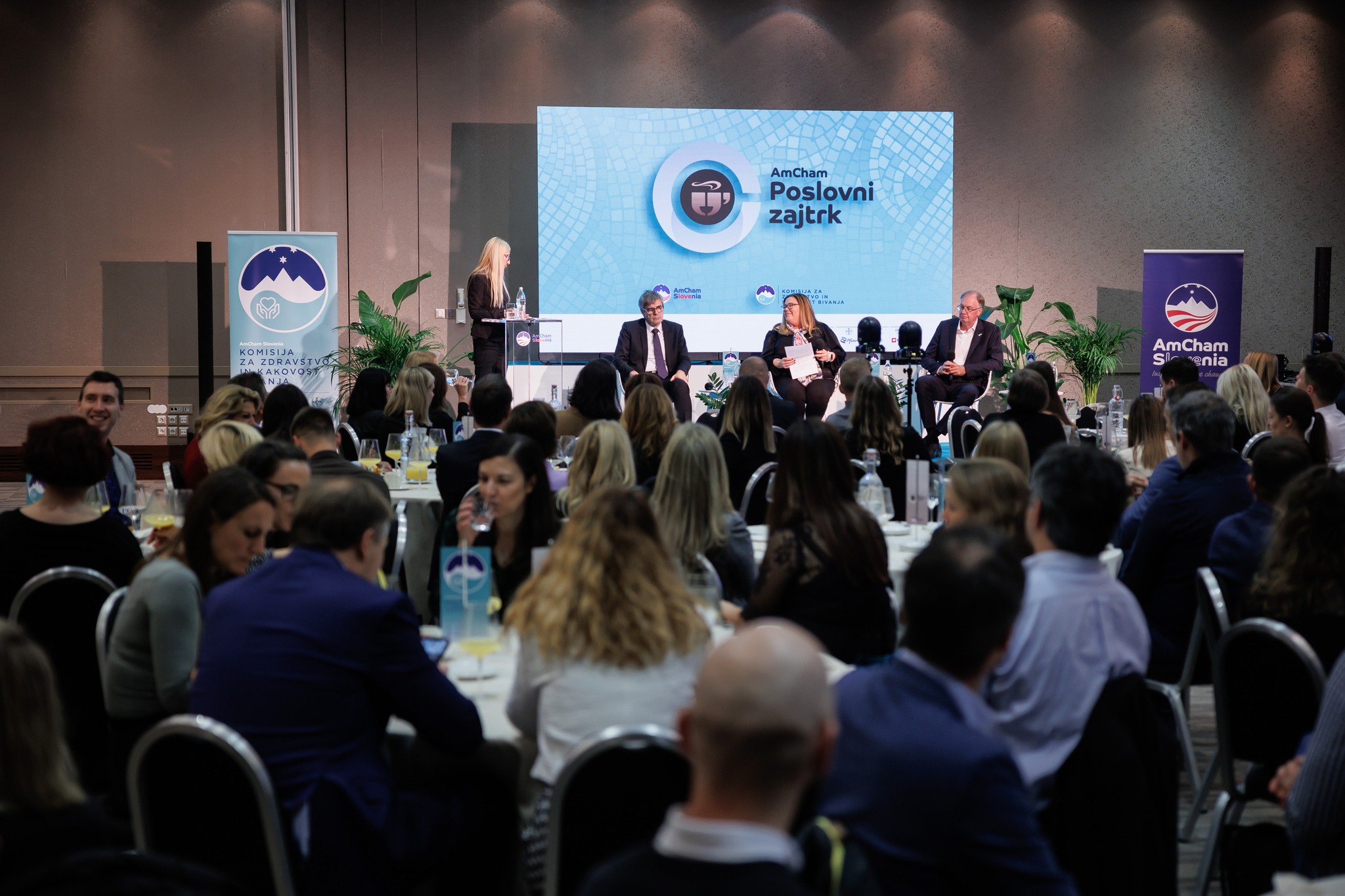 Generating new ideas
Through its well-branched network of members from various business sectors, AmCham Slovenia connects know-how and serves as a voice for Slovenian and international companies. We cover topics that will facilitate Slovenia's development, improve the business and living environment, and increase competitiveness. This is how we generate new ideas and suggest targeted solutions.
Participation at AmCham Business Breakfasts:
Participation at Business Breakfasts is free-of-charge for AmCham Slovenia Members. However, please note that free participation applies to a maximum of three persons for Patron
Members, two persons for Corporate members, one person for Entrepreneur Members, and one person for Non-profit Members, and includes five Business Breakfasts in one year.
Additional member participants will be charged half the regular participation fee, namely €25 +VAT.
The participation fee for non-members is €50 +VAT.
Exceptions are Ambassadors, Deputy Chiefs of Mission, and public administration employees.
Cancellations must be made at least 24 hours before the event.
Unfortunately, we will have to charge the whole participation fee for no-shows.